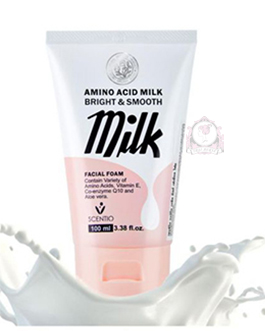 A foaming facial cleanser developed for deep cleansing. 
Contains a variety of extracts 
That has been selected to be effective in helping to nourish the skin to be smooth, soft, moisturized, preventing dry skin after washing your face. 
and help the skin to gradually whiten naturally 
In addition, the foam has a mild milk aroma. 
Make me feel relaxed while using it as well.