A body cream that help to solve the problem of dark skin, adjust skin to be soft, smooth, moist and clear.
VOOX DD CREAM is  perfect to conceal flaws. Add fair skin look like the natural white skin, nourishing skin and sun protection well.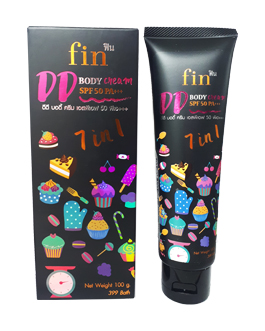 The next level of sunscreen protection move beyond more protection against the sun and UV rays, but shelter you from heat itself and it applies not only to your face but also to your whole body.