A  special concentrated serum Rich in value of Dongbaek flowers Natural extracts from Jeju Island, Korea, and Bearberry, Hyaluron, and Alpha Arbutin extracts. Helps restore skin. To brighten, smooth, pink color effectively
10 times tomato concentrate serum. Helps restore the skin that is dark and accumulated the skin lacks maintenance to look radiant.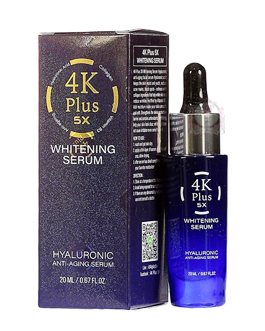 4k plus 5x whitening serum hyaluronic anti-aging facial serum. Hyaluronic acid keeps the skin moist and youth, reduce acne marks and black spots.