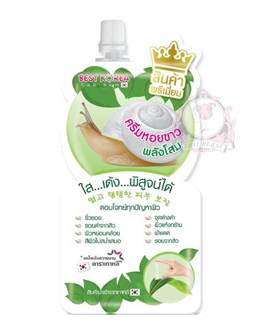 With natural snail slime extract  to reduce wrinkles, dark spots, reduce acne, acne scars, sagging skin, sunburn, freckles, uneven skin tone.
Heavy concentration of ceramide helps rebuild skin's ability to repair itself. Clinically tested in Korea to treat skin damage and to increase moisture levels.
Helps revitalize the skin. Heal scars and reducing wrinkles to keep face, hands and body look younger. Safe and gentle to sensitive skin.